Description
Special introductory sale price!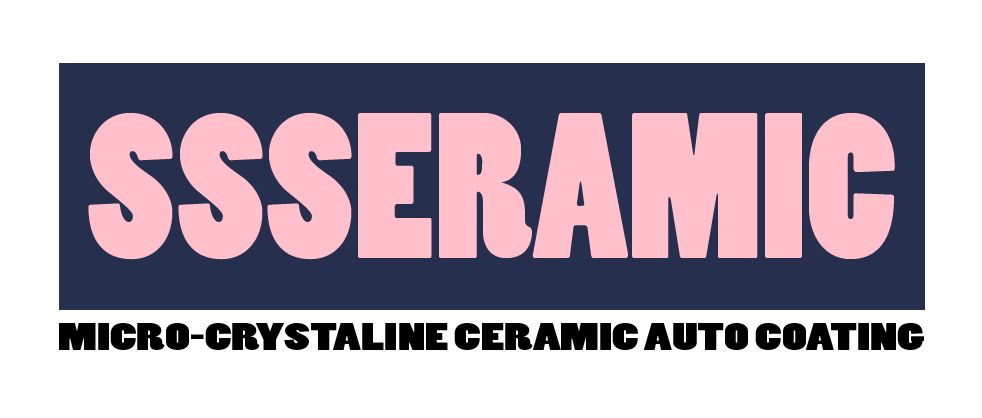 IMPORTANT: USE IN WELL VENTILATED AREA. WEAR SKIN PROTECTION. AVOID CONTACT WITH EYES. DO NOT TAKE INTERNALLY.
Formulated with leading ceramics experts, our newly released line of SSSERAMIC micro-crystalline ceramic auto coatings provide a semi-permanent hydrophobic layer of protection without the need for constant waxing.
SSSERAMIC PINK contains micro-ceramic components designed to fill scratches, level imperfections, and repel dirt and water. It reduces water spotting by incorporating long-lasting hydrophobic materials. It protects paint from dirt and scratches by adding a hard and durable top coating. One application lasts up to 12 months!
Because this is manufacturer-direct, there are no huge markups. SSSERAMIC is better than other products while coming in at a fraction of the price. Unbeatable performance for an unbeatable price!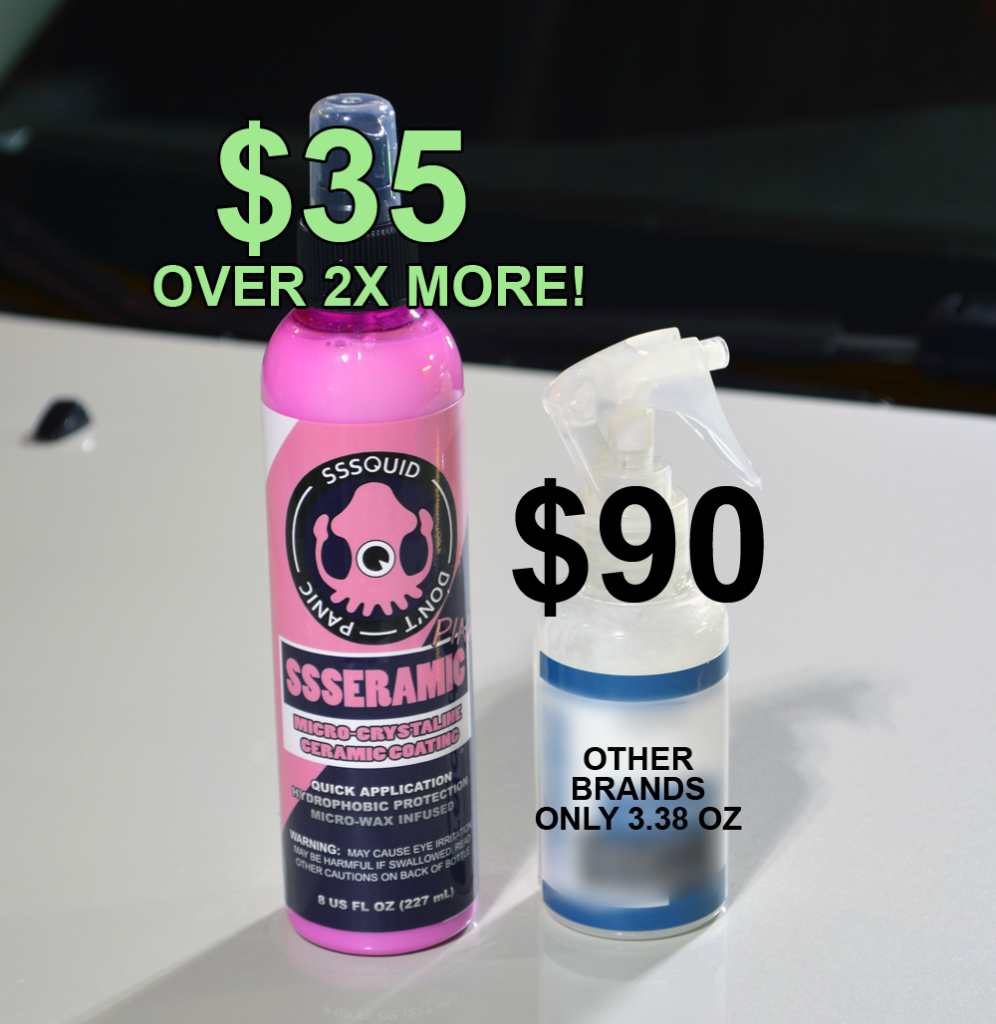 Can be used on clear coats, wheels, and even glass! It is not recommended for plastic headlamp covers or trim pieces. Protects paint better than CQuartz and treats glass better than Rain-X!
Typical application instructions:
Wash your vehicle well with a good quality soap.
Complete any clay bar work. Polishing is not necessary — SSSERAMIC can be used as a polishing and sealing agent all-in-one!
Test on an inconspicuous area first.
Working one panel/area at a time, apply SSSERAMIC by misting the area you wish to protect.
Rub in well with a clean microfiber or terry cloth. A powered polisher will make this quick work.
Allow to dry, then polish off with a different clean microfiber towel and/or a power buffer. An extra spray can be used during the
While waxing is not necessary, for best results please wait at least 24 hours before waxing or exposing to water/dirt.
Pro-tips
For troublesome or worn paint, use medium or harder polishing pads. For reapplication on well-maintained surfaces, use soft or medium polishing pads.
For troublesome or worn paint, you can apply an extra spray of SSSERAMIC during the polishing/buffing stage.
What's included?
1 (one) bottle containing approximately 8 oz. (eight fluid ounces) of SSSERAMIC PINK with fine-misting sprayer nozzle.
8 ounces can cover more than 20 complete vehicles depending on surface area!
Demonstrations
Check out this direct comparison of the single-stage SSSERAMIC PINK and the two-stage CQuartz system.
In this comparison we chose the two-stage CQuartz UK 3.0 which has a $90 USD MSRP for 3.38 oz. of spray and 1 oz. of the first stage. It was applied to the left section. A single application of one-stage SSSERAMIC was applied to the middle section. As you can see, SSSERAMIC undercuts and outperforms the competition with ease!
In comparison to the simple and quick single-stage application of SSSERAMIC, many two-stage sealants require more than twice the time and multitudes more intensive physical effort to apply. With the fact that the two-stage coatings often cost multitudes more, there is a clear and obvious winner — SSSERAMIC!
Our next comparison is the application of SSSERAMIC to a completely untreated surface of a vehicle that has sat outside for years. No polishing compounds, no hard cutting compounds, no waxing, just SSSERAMIC!
The next demonstration is how SSSERAMIC can protect against water spots from hard or dirty water. The left side of the hood (from camera perspective) was left untreated, while the right side was treated with SSSERAMIC.
Another demonstration of before/after SSSERAMIC application.
WARNING: This product can expose you to chemicals including silicon dioxide, which is claimed by the State of California to cause cancer. For more information visit www.p65warnings.ca.gov